LeFrancis

"Education, creating jobs, promoting small businesses and working families, housing, protecting our veterans, community development, and growing our economy will be my top priorities. Although I am a Democrat, I will work with our Sacramento leaders, in a non-partisan way, to come up with innovative ideas, solid plans, and better solutions to create jobs and grow our economy again."
District

The 62nd District encompasses Venice, Marina del Rey, Playa Vista, Playa Del Rey, Westchester, El Segundo, LAX, Inglewood, Lennox, Lawndale, Del Aire, Gardena, Hawthorne, Westmont, and West Athens linking a portion of South Bay's coastline to the southern portion of Los Angeles. Census demographics: 6.3% Asian; 24.8% Black; 43.2% Latino; 22.8% White; 2.9% other.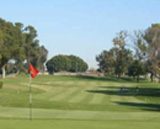 AD62 – Golf Tournament and Fundraiser
On September 13, 2013, LeFrancis Arnold will host a Golf Tournament and Fundraiser at Chester Washington Golf Course, 1930 W. 120th Street, Los Angeles CA 90047. $125 per golfer includes green and cart fees, box lunch, Longest Drive, Closest to the Pin, Hole-in-One, Golfer Gift Bag, refreshments, and the Awards Banquet. The cost for non […]
Continue reading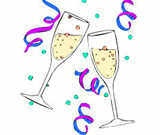 AD62: Free Champagne Toast and Fundraiser
LeFrancis Arnold hosted a "Free Champagne Toast and Fundraiser", on Friday, August 16, 2013 from 5:00 p.m. to 8:00 p.m. at the offices of the Consolidated Board of Realtists, 3725 Don Felipe Drive, Los Angeles, CA 90008. LeFrancis greeted and spoke to the attendees and it was a wonderful networking and fundraising event!
Continue reading